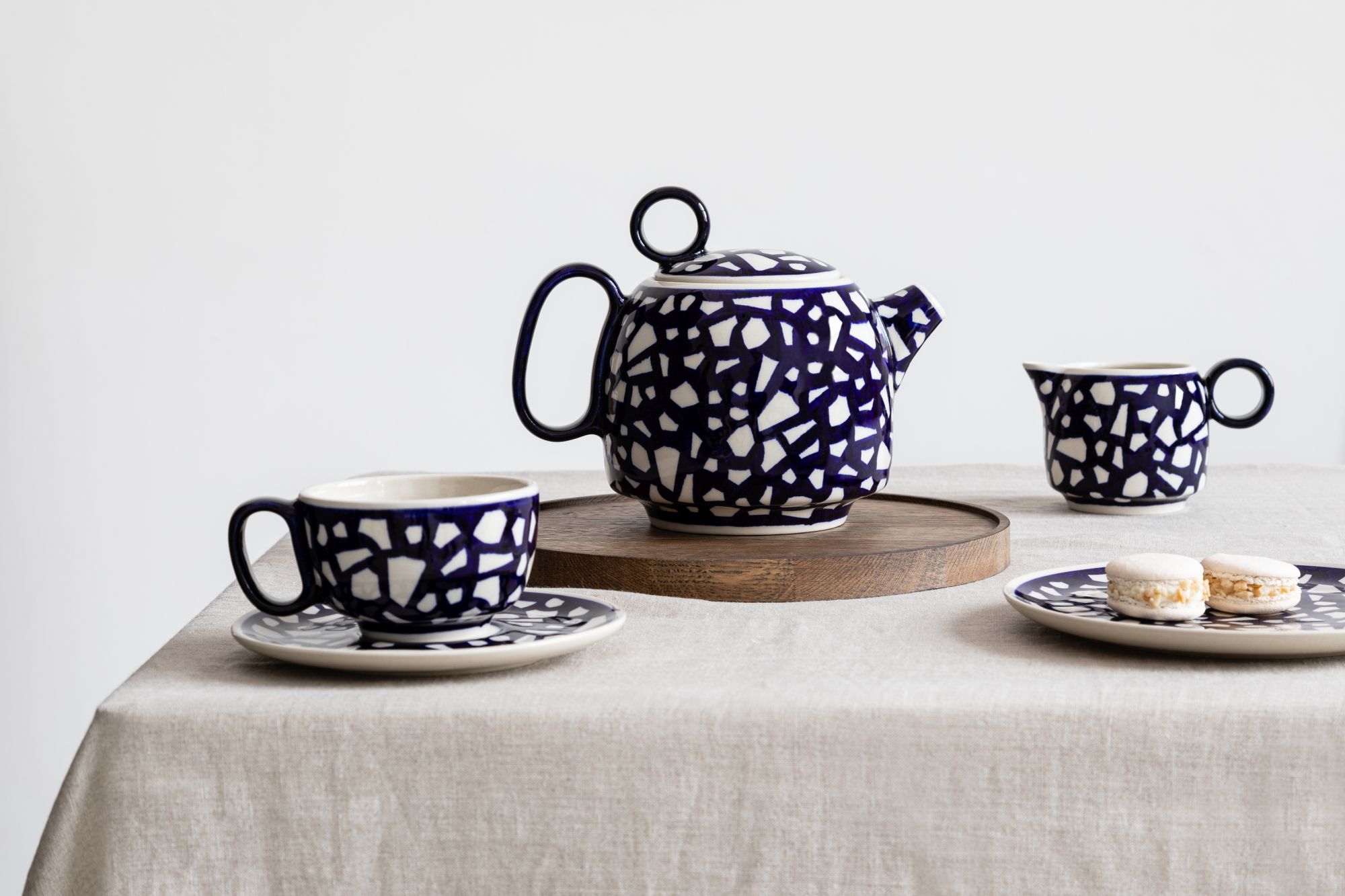 photo Weronika Trojanowska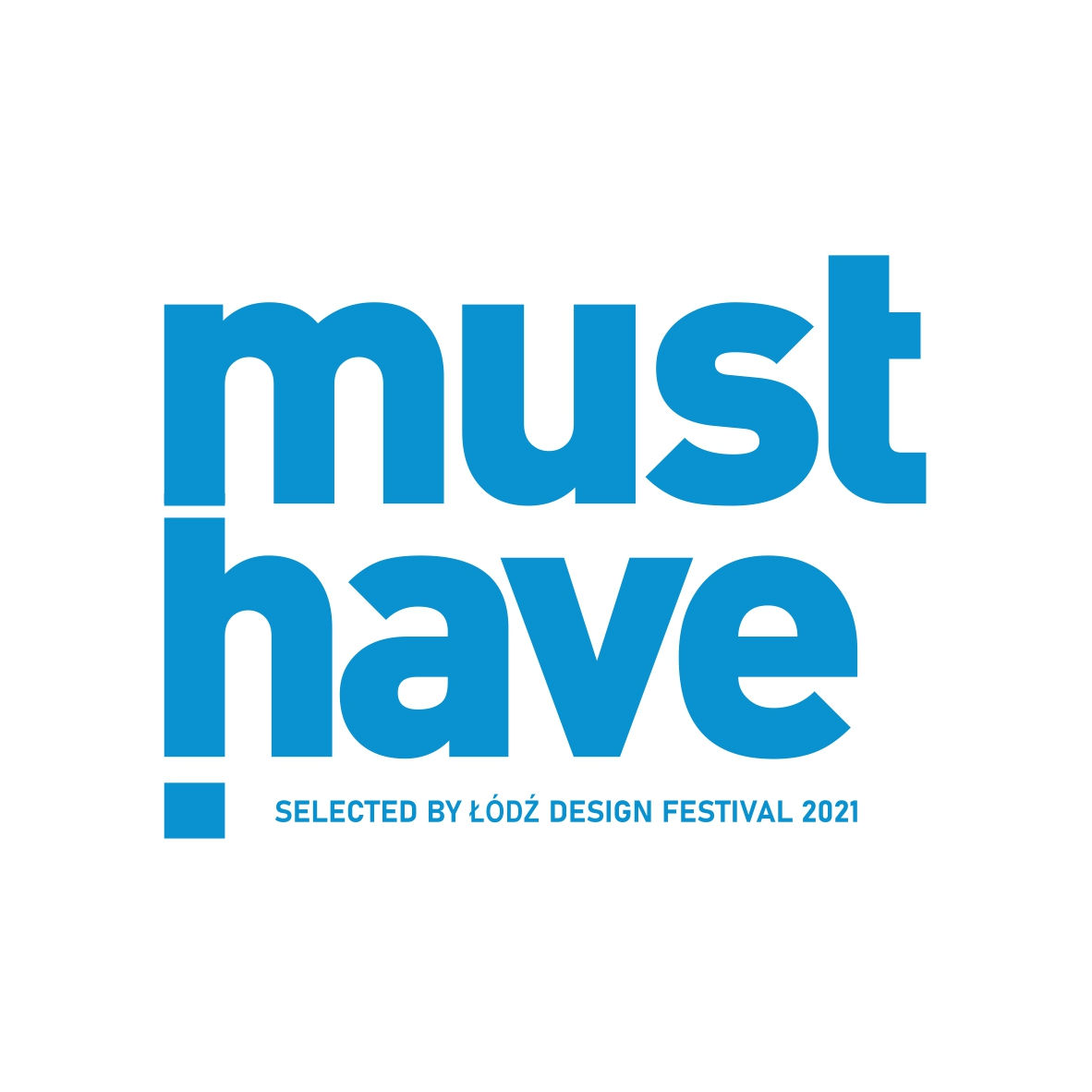 Designing for a company with a long and rich tradition was an interesting challenge for us. We wanted to create a modern set that would match the character of the brand. Our aim was for the project to be different from the traditional forms produced so far, while maintaining a friendly, home-like character. The shapes are simple in form, giving room to decorations, which are to play the main role as the most important value of the products from the "Bolesławiec" Ceramics Plant. Their distinguishing features are round handles, which make the set light and charming. We also designed two original decorations, Terrazzo and Ovale. Our intention was to free the stamp method from rhythm and order. Our decorations take advantage of the best features of this technique, which we believe is ideal for creating a natural, irregular structure that is Terazzo. We wanted our dishes to look good in both modern and traditional decorations.
Projektowanie dla firmy z długą i znaczącą tradycją, było dla nas ciekawym wyzwaniem. Zależało nam na stworzeniu zestawu nowoczesnego ale wpisującego się w charakter marki. Chcieliśmy, żeby nasz projekt zdecydowanie różnił się od tradycyjnych form produkowanych dotychczas, jednocześnie zachowując przyjazny, domowy charakter. Bryły są proste w formie, oddają pole dekoracjom, które jako najważniejszy walor wyrobów Zakładów Ceramicznych "Bolesławiec" mają grać główną rolę. Wyróżnikiem są okrągłe uchwyty, które mają nadać zestawowi lekkości i uroku. Zaprojektowaliśmy również dwie autorskie dekoracje, Terrazzo i Owale. Zależało nam na uwolnieniu metody stempelkowej od rytmu i uporządkowania. Nasze dekoracje wykorzystują najlepsze cechy tej techniki zdobienia, która według nas jest idealna do stworzenia naturalnej, nieregularnej struktury jaką jest Terazzo. Chcieliśmy żeby nasze naczynia dobrze prezentowały się we współczesnych jak i tradycyjnych dekoracjach.
photo Weronika Trojanowska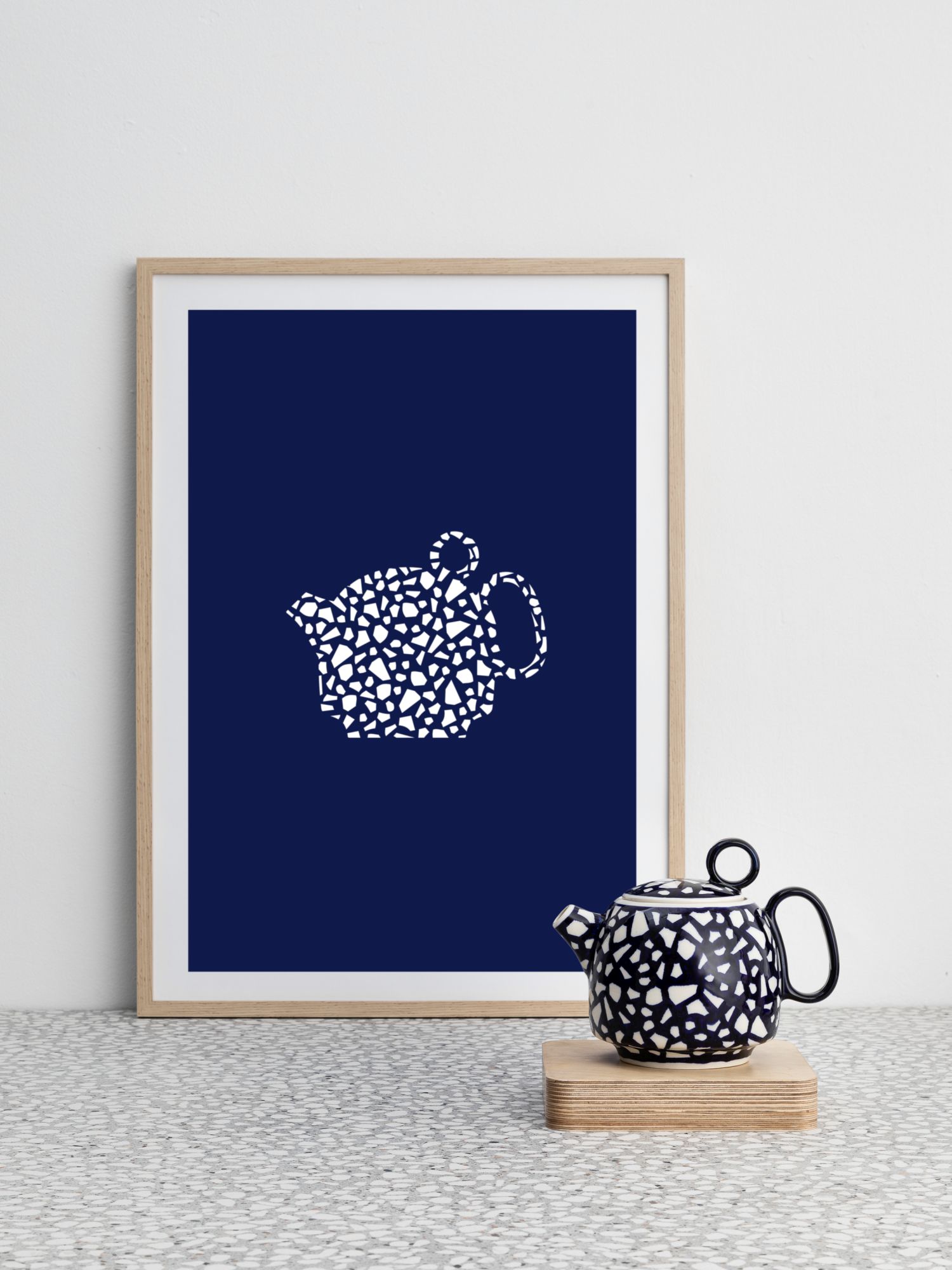 photo Weronika Trojanowska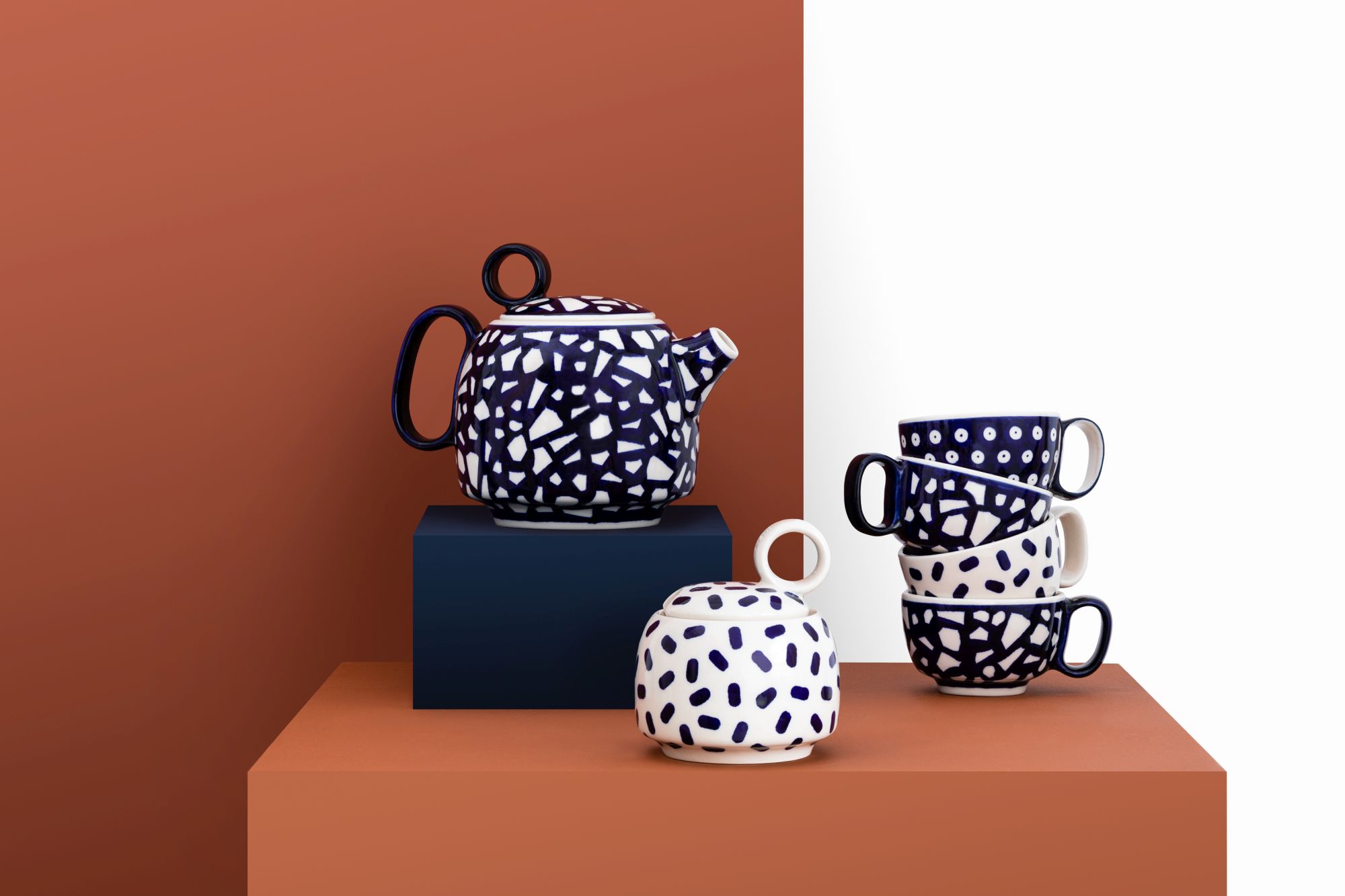 photo Weronika Trojanowska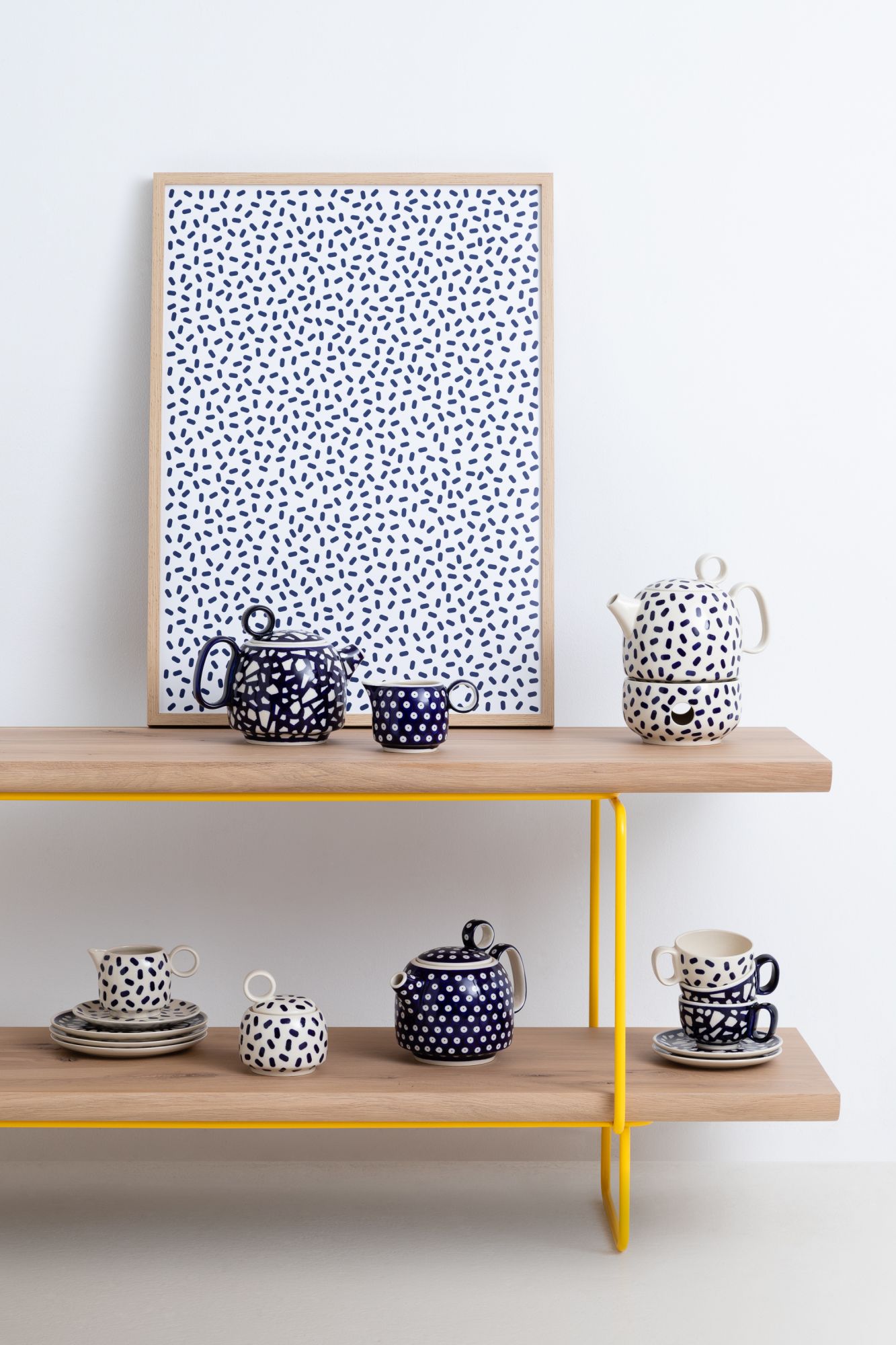 photo Weronika Trojanowska