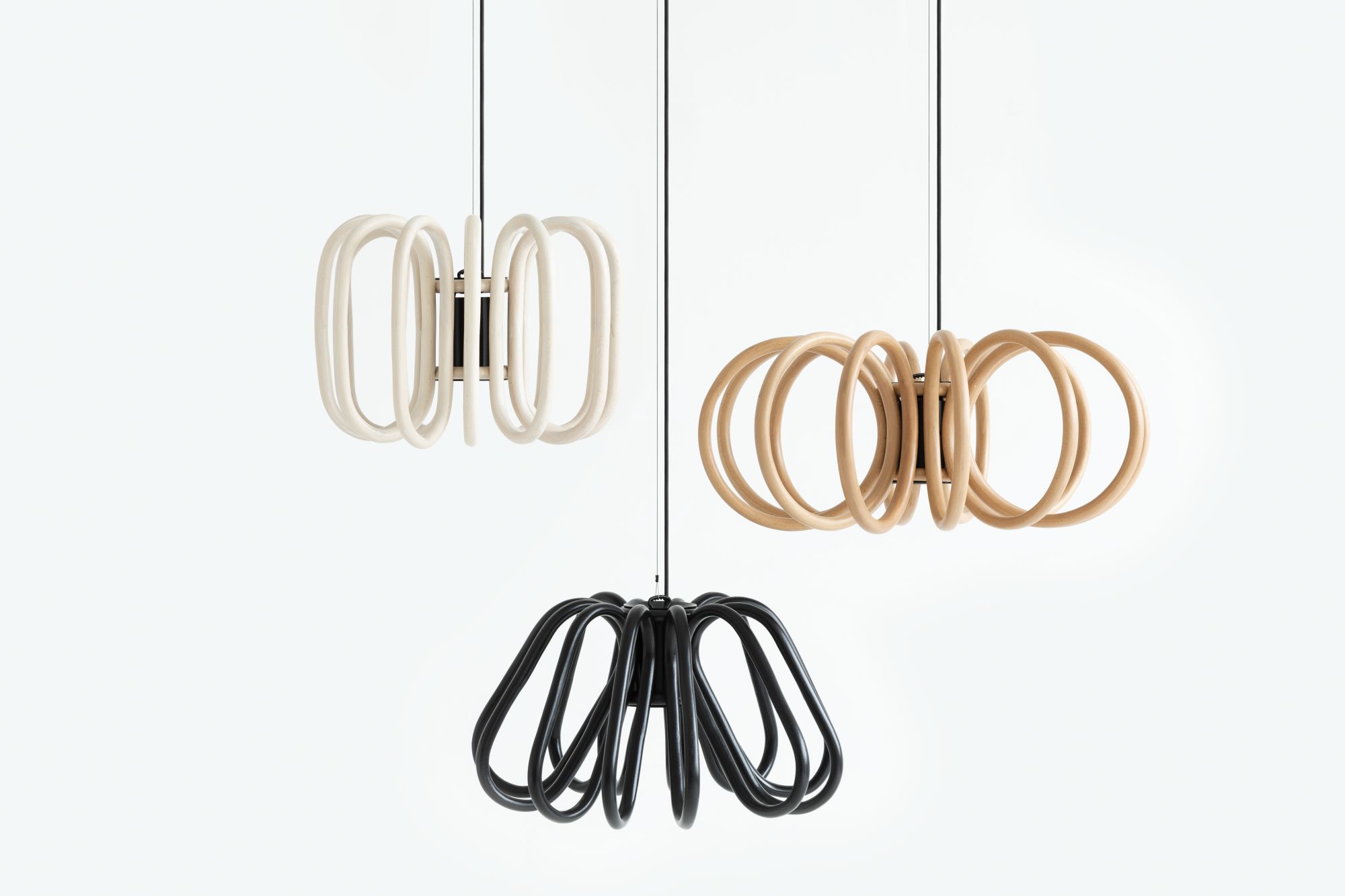 photo Weronika Trojanowska
Spring is the first lamp in the FAMEG family of products. The lamp is made entirely of bent wood fittings, used for over a hundred years for the production of classic furniture. Thanks to this, the spirit of the FAMEG brand tradition is incorporated a completely new form. The Spring family consists of three different, but stylistically consistent lamps that will blend in both classic and modern spaces.
Spring jest pierwszą lampą w rodzinie produktów FAMEG. Lampa wykonana jest w całości z kształtek giętego drewna, używanych od ponad stu lat do produkcji mebli klasycznych. Dzięki temu, w zupełnie nowej formie zawarty jest duch tradycji marki FAMEG. Rodzina Spring składa się z trzech różnych, ale spójnych stylistycznie lamp, które odnajdą się zarówno w przestrzeniach o klasycznym jak i nowoczesnym charakterze.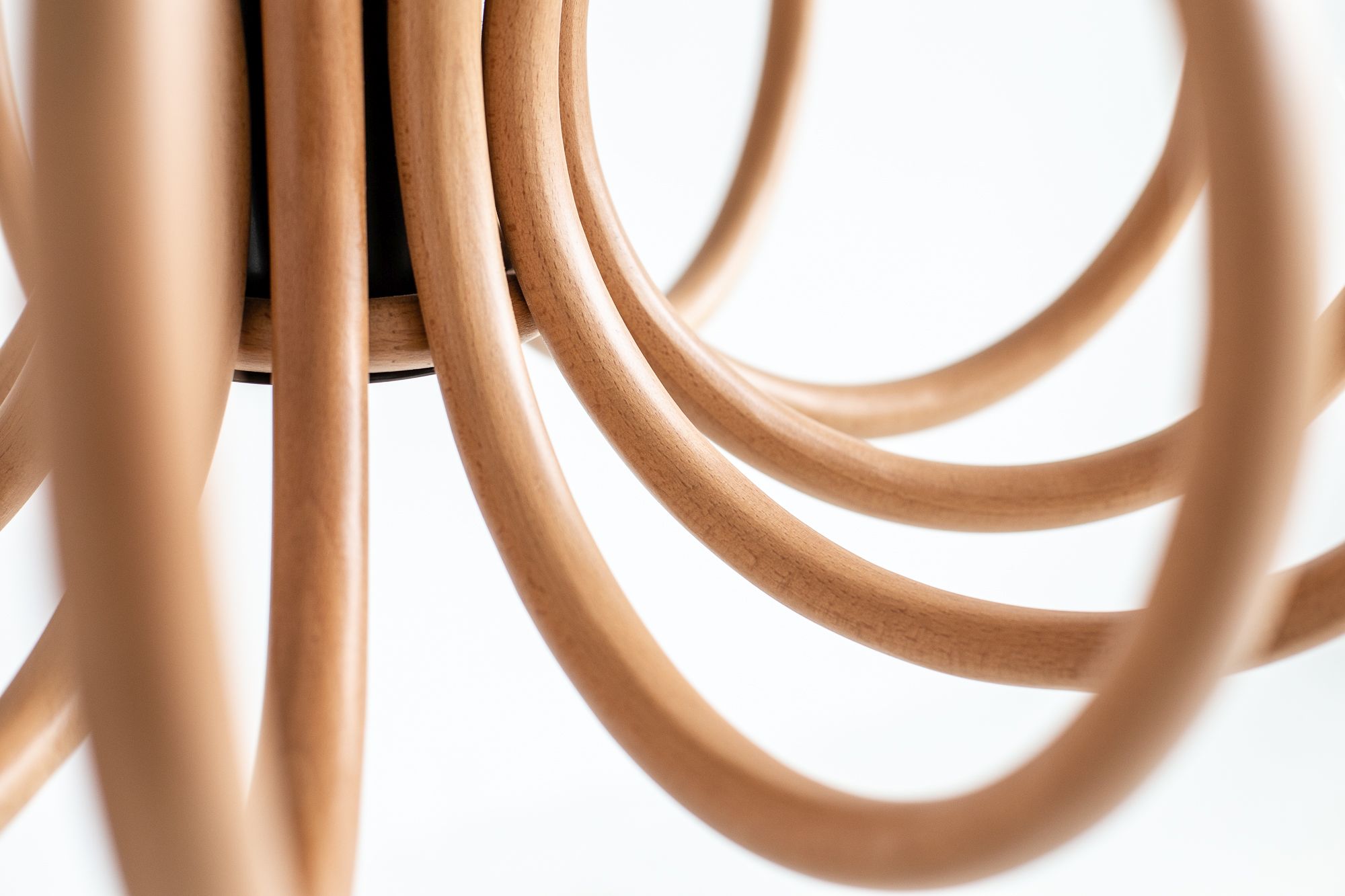 photo Weronika Trojanowska