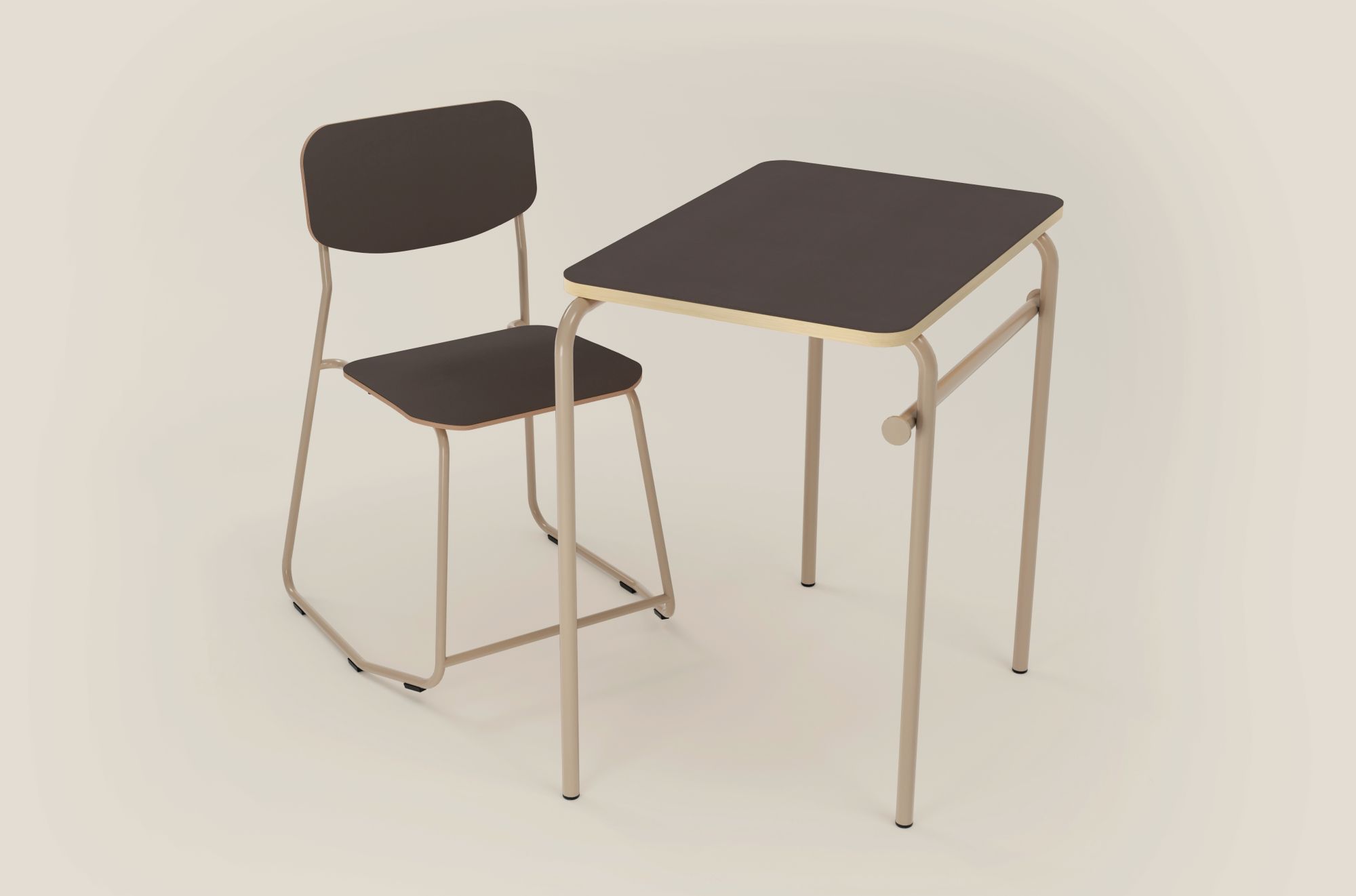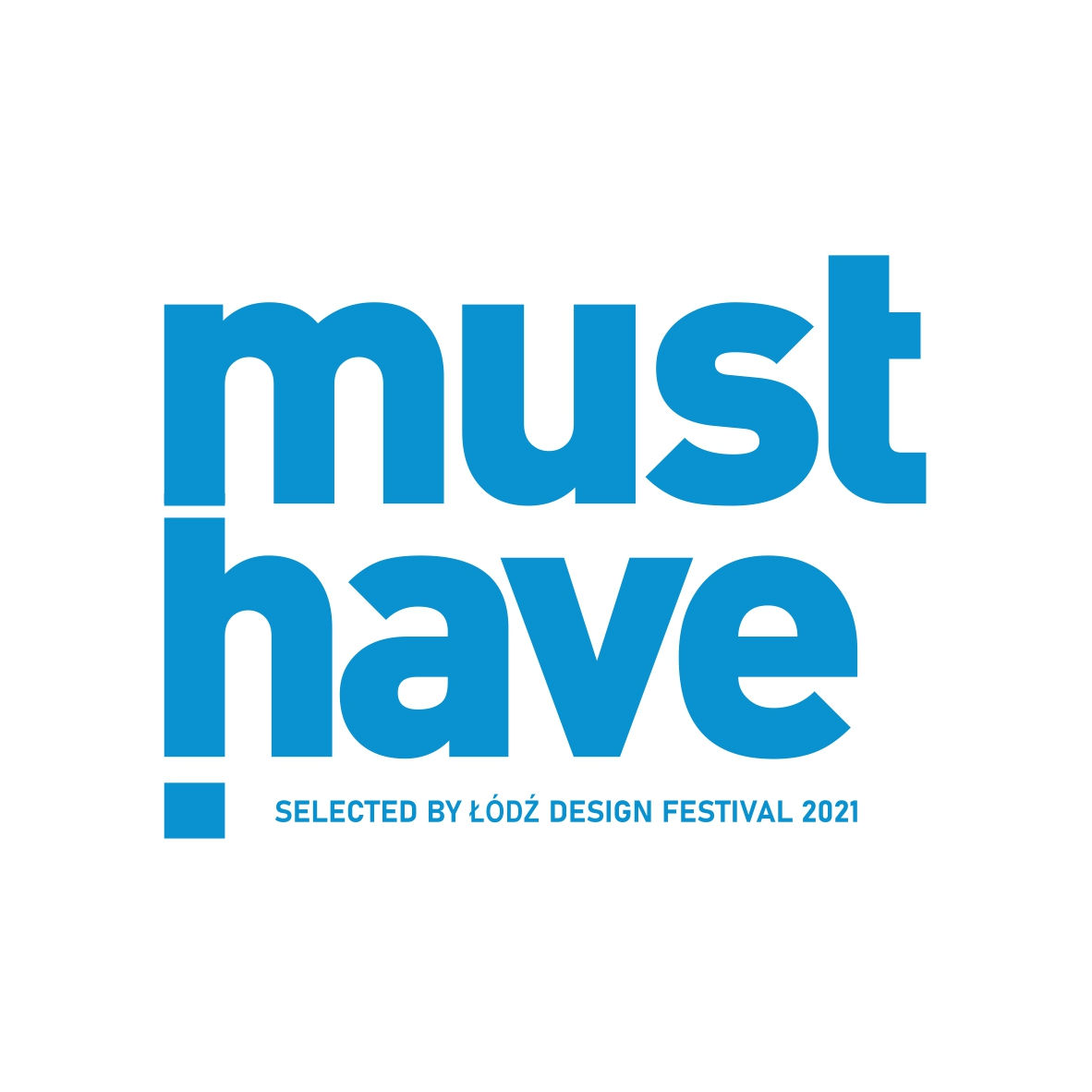 Boto is an ergonomic design ensuring seating comfort for students. The chair has been designed to introduce movement, allowing to assume two positions, one for discussing and listening and the other for reading and writing. Changing the position allows to relieve the muscles during many hours of study, forces to assume the correct sitting position during work, eliminating harmful leaning over the table top, and has a good effect on concentration. The crossbar under the feet helps to relieve the leg muscles and maintain a proper working position. The chair is available in dimensions adapted to the height of the students and has visible size markings to help students choose the right furniture before starting classes. It has been designed to be easy and cheap to produce, which is crucial in the education sector.
Sula is a one-person school desk. It is available in two versions: with a rectangular top or a pentagonal top. The desk can be arranged in different ways, allowing for work in groups or individually. Its dimensions correspond to the size of the chairs – selected according to the student's height.
The seat and backrest of the chair as well as the desk top can be optionally covered with linoleum that is easy to clean and pleasant to the touch.
Boto jest zaprojektowane z myślą o ergonomii i komforcie siedzenia uczniów. Krzesło zostało tak skonstruowane aby wprowadzić ruch, umożliwiając przyjęcie dwóch pozycji, pierwszej do dyskusji i słuchania oraz drugiej do czytania i pisania. Zmiana pozycji pozwala na odciążenie mięśni podczas wielogodzinnej nauki, wymusza poprawną pozycję podczas pracy, niwelując szkodliwe pochylanie się nad blatem oraz ma dobry wpływ na koncentrację. Poprzeczka pod stopami pomaga odciążyć mięśnie nóg i wspomaga utrzymanie pozycji do pracy. Krzesło występuje w wersjach wymiarowych dopasowanych do wzrostu uczniów, posiada widoczne oznaczenia rozmiaru ułatwiające uczniom wybór odpowiedniego mebla przed rozpoczęciem zajęć. Zostało tak zaprojektowane by było łatwe i tanie w produkcji, co jest w sektorze edukacji kluczowe.
Sula to jednoosobowa ławka szkolna. Występuje w dwóch wersjach: z blatem prostokątnym oraz w kształcie pięciokąta. Pozwala na różne ustawienia przestrzeni do pracy w grupach lub indywidualnie. Biurka mają wersje wymiarowe dopasowane do wielkości krzeseł – dobieranych według wzrostu ucznia.
Siedzisko i oparcie krzesła oraz blat biurka mogą być opcjonalnie pokryte łatwym do utrzymania w czystości i przyjemnym w dotyku linoleum.